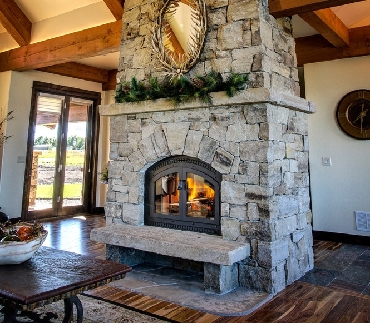 About Ozark Chimney & Fireplace
Ozark Chimney & Fireplace was founded by Dave Hollingsworth in 1980, after seeing a substantial need for this type of service in the Lake of the Ozarks and Truman Lake areas.
As a teenager we had a chimney fire at our house. As you can imagine, it scared our family tremendously. This compelled me to do research on what caused it and how it could have been prevented. This is how it all began!
Why Ozark Chimney & Fireplace?
Over the years I have attended numerious seminars, training schools, and have worked with other trade related business to become an expert in my field.
Ozark Chimney & Fireplace is factory certified to repair and install chimneys and fireplaces.
We regularly attend seminars and are members of NPBA (Hearth Patio & Barbecue Assocation). This keeps us educated in the latest products and techniques.
We still offer chimney cleaning and repairs, because we believe it's so important.
We also offer sales, service & installation of quality wood, pellet, electric, and gas stoves, fireplaces, as well as custom stone work and mantels .
CONTACT US TODAY FOR A FREE ESTIMATE
660-438-7734